2 day Solo Camping with a dog and free-climbing a huge spruce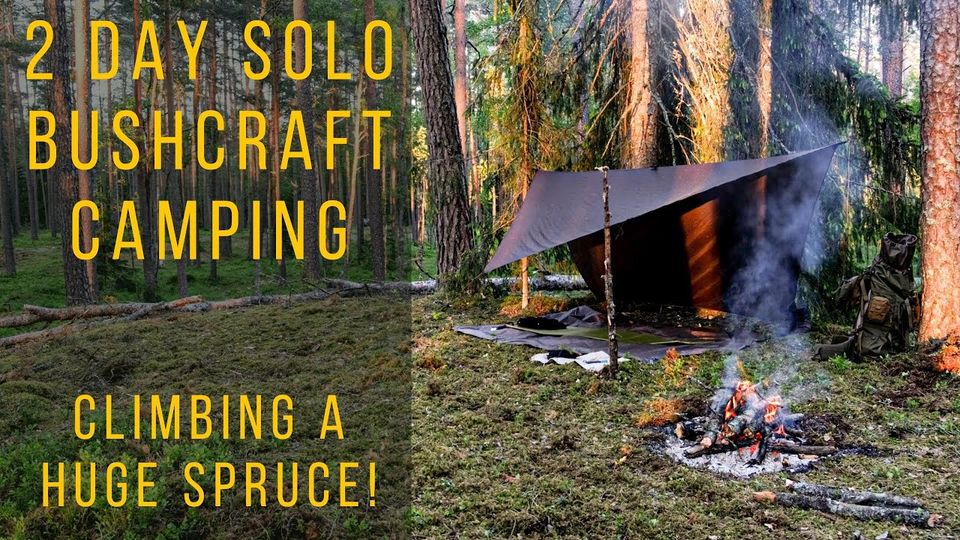 What I thought to be simple solo camping in a forest turned out to be one of the most challenging hikes I have ever done, and I had to do it twice, as the destination was not the place I thought it would be. So I had to turn around and head back to the camp. The hike was so challenging because of the muddy, boggy, dense forest. My backpack was 22 kg, and I had hunting pants, which do not flex that well. My legs were done after a couple of kilometers.
Nevertheless, the new place I found was extraordinary, with beautiful forest, beautiful sunset, soft ground, and incredible wind. So I spent 2 days in that camp with my dog Floki. We had some good food, drank some whiskey, and enjoyed our stay very much.
After camping, I found giant spruce, and I decided to climb it; the view was amazing, I saw a thunderstorm, the wind was relatively high, and I felt heavenly. Fantastic trip, superb experience, and no regrets!